As a client of Johnson & Core LLC, you come first. Clay and Vincent deliver individualized service of the highest quality, so you can rest assured you're in good hands through the legal process.

The legal system is filled with inequities. Attorneys Johnson and Core are committed to pursuing justice above all else. Let them work hard to protect and uphold your rights.

3

.
Wide Professional Network
From prosecutors to defense attorneys, Clay and Vincent's network of professionals can be used to your advantage. They will call on their connections to serve your needs.
FAMILY LAW & CRIMINAL DEFENSE ATTORNEYS
IN COLUMBUS, OHIO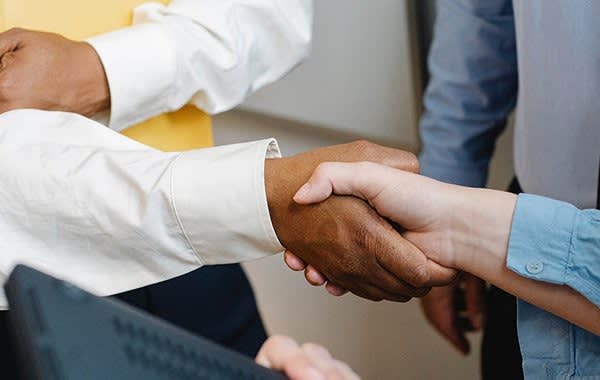 CLAY B. JOHNSON, ESQ
ATTORNEY AT LAW
Clay takes great pride in helping his fellow Ohioans. Prior to working at Johnson & Core LLC, he worked in banking regulation and risk management. When he's not advocating for families and accused individuals in the courtroom, Clay spends time serving his community. When you work with Clay, you get a local advocate on your side who truly cares about the people he represents.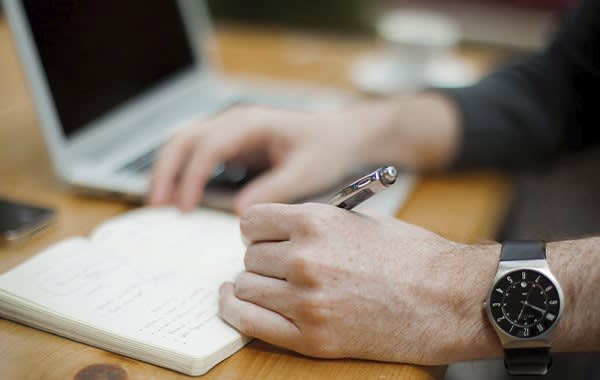 VINCENT A. CORE, ESQ.
ATTORNEY AT LAW
Vincent worked at a public defender's office and a domestic law firm before becoming a part of the team at Johnson & Core LLC. It was these experiences that shaped his interest in criminal and family law. In a legal system that doesn't always ensure that justice is served, attorneys like Vincent are necessary to making sure your voice is heard and your rights are upheld.
Each of the experienced attorneys at Johnson & Core LLC brings with them a distinct background and unique skill set.
---
These talented individuals make up a true powerhouse of a legal team. With a hunger for helping others, a passion for advocacy, and a drive to succeed, Clay and Vincent are ready and willing to fight for you.
When your future or your family is at the center of a legal issue, put a pair of exceptional legal minds at the helm. By calling on each other's strengths and using their combined knowledge to your advantage, Attorneys Johnson and Core prove that two heads are better than one.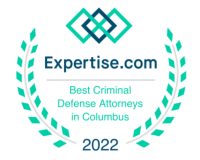 Protecting Your Rights
& THE PEOPLE MOST IMPORTANT TO YOU
If you've been accused of committing a crime or your family is facing legal difficulties like divorce, let the legal team at Johnson & Core LLC provide the protection you need to gain peace of mind moving forward.
Everything went smooth and Mr. Clay Johnson was quick and efficient with my case. Although it was a simple traffic ticket, he was able to ensure that there was no points added on to my record. I can't thank him enough. I also can't express it enough that if you need representation, I would go to Mr. Johnson in a heartbeat. I highly recommend him and you will not be disappointed!
Overall great experience having Mr. Clay Johnson as my attorney. He was calm, professional, empathic and a good communicator. Clay worked hard to ensure the truth was told and represented me/the case in a respectable, confident manner.
I was very please with my representation from Mr. Clay Johnson. He was always upfront with expenditures as they occurred. I was always kept updated with all current affairs related to my divorce. I would highly recommend Mr. Johnson's representation to anyone needing good legal services.
My experience with Mr. Clay Johnson was excellent. I needed representation for family dispute that has been an issue for a while now. I immediately felt confident in his knowledge of law and knew I had good representation. So grateful. Thanks
HERE, YOUR CASE COMES FIRST.
PERSONAL & PROFESSIONAL LEGAL SERVICES TO HELP YOU MOVE FORWARD.
When you're determining who you'll entrust with your family law or criminal case, it is of the utmost importance that you feel seen, heard, and valued. At Johnson & Core LLC, the focus is always on you—your needs, your goals, and your future. That's why individuals and families throughout Delaware, Fairfield, Richland, and Hocking counties trust Clay and Vincent to fight for them.
If you're filing for divorce, navigating the child custody and support processes, seeking a civil protection order, or facing post-decree litigation, Attorney Johnson and Attorney Core are the compassionate advisors you need and deserve. This top-notch legal team will seek the solutions your family needs.
In criminal law, perception is reality. When a jury or a judge is presented with your case, they will take it at face value. For this reason, Johnson & Core LLC emphasizes collecting strong supporting evidence and presenting a comprehensive defense that will seek to leave no doubt in the deciding party's mind that you deserve the chance to move forward.
Your second chance is waiting for you. Whether you're seeking exoneration from a criminal charge or a fresh start through filing for divorce, schedule a free initial consultation in Columbus, Ohio today. Start discussing your case and your possible options with Attorney Johnson and Attorney Core.